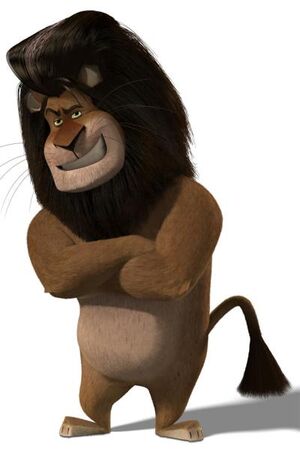 Makunga is the main antagonist of "Madagascar: Escape 2 Africa". He is a vain lion (with his mane shaped like Elvis Presley's hair) and the rival of Zuba, the real alpha-lion. Makunga's goal is to become the alpha-lion because he's "better-looking" and wants to be obeyed by everybody.
His final fate is when Alex gives him Nana's purse, and the former and his father Zuba keep her in a bag and release her. Then Nana beats up Makunga and takes him away.
He is voiced by Alec Baldwin.